Electrolux buys General Electric's appliances unit for $3.3bn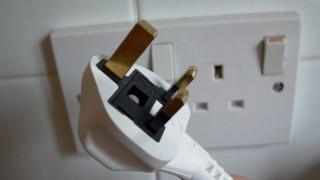 Electrolux is to buy General Electric's household appliances business for $3.3bn (£2bn).
It is the Swedish company's biggest deal and gives it a bigger presence in the US to take on rival Whirlpool.
Electrolux, which sells under brands such as Zanussi and AEG as well as its own name, is the world's second-largest home appliance maker after Whirlpool.
"This is an historic moment and important strategic move," said chief executive Keith McLoughlin.
Electrolux has been strongest in Europe, while Whirlpool's market is predominantly in the US.
Mr McLoughlin added in a statement: "The acquisition, which is our largest ever, strengthens our commitment to the appliance business and also provides Electrolux with the scale and opportunity to accelerate our investments in innovation and global growth."
GE's century-old household appliance business, along with lighting, generated $8.3bn in revenue in 2013. GE's brands include Hotpoint.