UK recovery stronger than thought, official data shows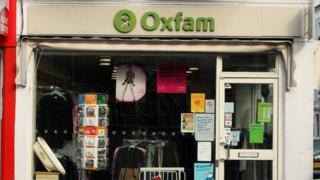 The Office for National Statistics has revised up its estimates for UK Gross Domestic Product during and after the recession.
The change comes after estimates of proceeds from charities, illegal drugs, and prostitution were included in the official figures for the first time.
Growth has been revised up by 0.1 percentage points per year between 1997 and 2012.
The ONS also suggested the recession ended in the third quarter of 2013.
Previously it had suggested the recession carried on until the second quarter of 2014.
The changes to the way the ONS calculates GDP show that the economy shrank by up to 6% in the recession, rather than the previous "peak-to-trough" estimate of 7.2%.
Revised real GDP quarterly growth rates
The revisions for 1997 to 2012 show that the size of the economy was on average 4% - or £50bn - larger than previously thought each year.
However, estimates of growth have gone up by an average of just 0.1% per year.
"Despite the wide ranging improvements underpinning the new estimates, the broad picture of the economy has not changed much," said ONS chief economist Joe Grice.
"Although the downturn was less deep than previously estimated, and subsequent growth stronger, it remains the case that the UK experienced the deepest recession since ONS records began in 1948 and the subsequent recovery has been unusually slow," he said.
The ONS changed its GDP methodologies to bring it into line with international standards.
It includes data on illegal drugs and prostitution in its estimate after European rules were brought in to make it easier to compare data across the European Union.
Between 1997 and 2012, drugs and prostitution were worth £141.7bn to the UK economy, the ONS said.
By contrast, research and development contributed £294bn over the same period.
Proceeds from charities and non-profits that supply to households was £190bn.