Arthur Andersen name revived more than a decade after collapse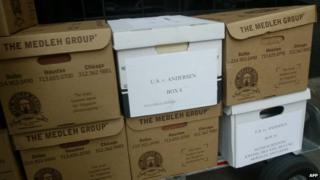 US auditor Arthur Andersen is having its name resurrected more than a decade after it collapsed because of the Enron accounting scandal.
Some of its former partners based in San Francisco have bought the rights to the name and re-christened their consultancy Andersen Tax.
Arthur Andersen was found guilty of destroying documents related to its audit of Enron in 2002.
The conviction was later overturned but by then its business had failed.
About 85,000 people lost their jobs as a result.
Mark Vorsatz, chief executive of Anderson Tax said they "recognize that embracing our new name is a bold move".
"Many individuals and organizations were deeply affected by what happened at Enron," he said in a statement.
"But Arthur Andersen, at its best, was a firm that was founded and managed on the basis of quality and objectivity".
Accounting scandals
The energy-trading firm Enron collapsed in 2001 after one of the biggest corporate frauds in US history was exposed.
Around the same time, there were also other high profile accounting scandals that saw WorldCom and other companies go bankrupt.
The fall-out cost shareholders billions of dollars and led to the creation of the 2002 Sarbanes-Oxley act in the US, rules which give regulators tougher oversight of auditors and companies.
However, some question the sense in reviving the Arthur Andersen name given it is associated with one of the world's biggest accounting scandals.
"It's like buying a passenger ship and naming it the Titanic," David Kuo, from the financial services company Motley Fool said.
Andersen Tax, formerly known as WTAS, was started 12 years ago by 23 former Andersen partners. It currently has about 1,000 employees and doesn't offer auditing.