The public and private sector bonus divide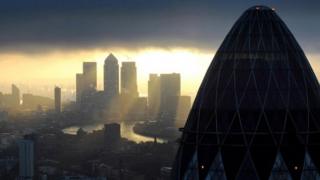 The boffins at the Office for National Statistics have been burning the midnight oil, number crunching the stats on bonus payments, and their latest analysis highlights a huge divide between the public and private sectors.
In the last year over £40bn has been paid out in bonuses to workers in the UK, a rise of almost 5% on the previous year, but still way down on the level before the credit crunch struck in 2007.
But of that total more than a third went to just one sector of the economy: finance and insurance, an industry dominated by the City of London.
Workers in that industry took home £14.4bn in bonuses, accounting for around a quarter of their total pay package.
Considering the fact that many workers in the industry are relatively poorly paid backroom staff and bank tellers, that must mean that many hot shots are taking home a small fortune every year in bonuses.
Even though the average figure for the industry is £13,300, for many workers that figure must be far, far higher.
Across the economy as a whole, bonuses make up 6% of people's salaries, with mining having the second highest level after finance.
If you can't think of many highly paid pit workers you might want to know mining also covers the oil industry, which is well paid.
But large areas of the economy don't really get any bonuses worth speaking of - in education, health and social work they are negligible.
In the public sector overall bonuses have been falling sharply, down by more than 16% in the last year. In the private sector they have increased by 6%.