Air New Zealand sees 30% earnings increase for the year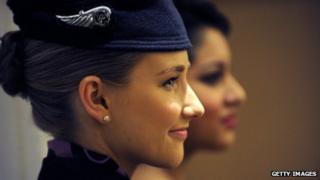 National carrier, Air New Zealand, has posted a 30% jump in pre-tax earnings for the year ending in June to NZ$332m ($277.4m; £167.7m).
The firm's shares rose to a two-month high in New Zealand trade on the news.
The report represents the third straight year of earnings growth, said the firm's chairman, Tony Carter.
Net profit after tax for the period came to NZ$262m, up 45% on the previous year.
Air New Zealand has 105 aircraft in operation, 49 of which are jets and 56 of which are turbo-props.
In June this year, the carrier ordered 14 aircraft from European planemaker Airbus at a combined list price of about $1.5bn.
The government-controlled carrier is the largest shareholder in Virgin Australia Holdings and was recently given approval to form an alliance with Singapore's national carrier, Singapore Airlines.
Mr Carter said these alliances, in addition to new aircraft that were operating more profitably, would help the carrier continue to grow.
Air New Zealand's share price has increased 40% in the last 12 months.