Every kitty helps, and other business news of the week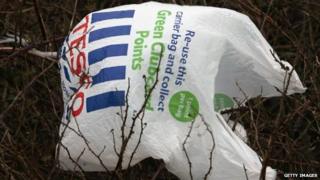 Supermarkets smashed. The whole sector was shaken after Tesco finished the week with a bombshell profit warning.
It proves that there is a limit to how far this lot can expand. Tesco has almost 500 superstores and well over 1,500 Express stores.
Very simple really, all of us know that there is a limit to how much we can buy - and it seems we have reached it. Now they are left to fight even harder among themselves for our custom.
Banks certainly try hard to win sales. Really, what next from them? RBS, after being one of the banks caught mis-selling personal protection insurance (PPI), has been exposed in another misdemeanour.
We now know that RBS and its NatWest business are in the process of contacting around 30,000 people to whom they sold mortgages, after being lambasted by the Financial Conduct Authority (FCA) and fined £14.5m for giving "poor mortgage advice", up until the end of March 2013.
The city watchdog's statement (worth a read) said: "Only 2 of the 164 sales reviewed were considered to meet the standard required."
The staff are being "retrained". Is retraining always the solution?
Are they somehow all rogue operatives who haven't been programmed right? One imagines the original training programme did not have a session on dunning the customer.
Purrrrfect incentive
Here's the way to drum up mortgage business. Free cats.
Russia's biggest lender, Sberbank, is offering a mog to its home loan customers.
And you don't just get what you're given, oh no. There's a choice of 10 cats.
But, like the mortgage there's a limit to the length of ownership. The animal has to go back to the bank after they've had a sniff around.
This incentive has more meaning than a mere cat (or even a meerkat). There's a Russian superstition that letting a cat get into a new home first brings luck.
Skip the banks. Too much baggage. This may be the least gimmicky way to get a loan. The Hello Kitty credit card. It can't give you advice - it can't even talk since it doesn't have a mouth.
By the way, anyone in any doubt that this is children's corner, stand back. This credit card is a mere sideline in the Kitty empire. Among a China-sized landfill of consumer dispensables, there are Hello Kitty jets (yes, Eva Air). And a maternity hospital.
At most this product will simply induce an overwhelming desire to wear pink bows and white socks, But, there's a flaw here too. this Kitty is not a cat. It never was meant to be, it is a depiction of a little English girl.
And to think Tesco's profit warning was a bombshell.