Sony PlayStation network back online after cyber-attack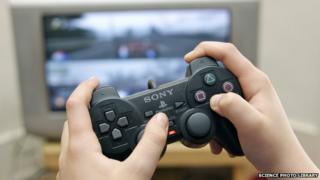 Sony's PlayStation network was shut down for several hours after cyber-attackers overloaded it in what's known as a distributed denial of service attack.
In a blog post Sony said no personal information had been accessed.
The network is now back online.
The group claiming responsibility for closing down the network had also tweeted suggesting there was a security threat to a flight carrying a Sony executive.
The American Airlines flight was diverted following the warning.
'Fixing the issue'
In a blog Sony said: "The networks were taken offline due to a distributed denial of service attack. We have seen no evidence of any intrusion to the network and no evidence of any unauthorised access to users' personal information."
It said that the scheduled maintenance for the Playstation network and some other services, planned for Monday, 25 August, will not now take place.
"We will provide an update shortly for when the maintenance will be rescheduled," the firm said.
"We sincerely apologise for the inconvenience caused by this issue. Thanks for your patience and support."
Sony has said the FBI is investigating the security scare over the flight carrying Sony Online Entertainment President John Smedley, which should have landed in San Diego but was diverted to Phoenix, Arizona.
Mr Smedley tweeted, "Yes. My plane was diverted. Not going to discuss more than that. Justice will find these guys."
Sony's 150 million strong PlayStation network has been hit by hacking attacks before, including a security breach in 2011.