HP's sales boosted by computer unit but profit falls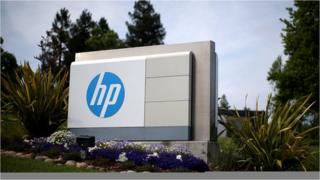 Computer giant Hewlett-Packard has reported a sharp fall in profit despite a rise in revenue helped by improved computer sales.
The firm reported $985m (£593m) profit compared to $1.39bn a year ago for the three months to the end of July.
Revenue rose 1% to $27.6bn, helped by a surprise 12% rise in its personal computer sales.
"My confidence in the turnaround grows stronger," said chief executive Meg Whitman.
HP is currently in the middle of a restructuring plan that involves deep job cuts and is trying to refocus itself on more lucrative lines of business such as computing infrastructure.
Ms Whitman acknowledged demand for personal computers was "coming back some", but said it was "a turnaround in a declining business".
The firm also narrowed its earnings forecast for the full year, but said it was still in a position to make acquisitions "if necessary".
"We're in a position to make acquisitions the way we weren't over the past year," said Ms Whitman.