UK economic growth revised up to 3.2%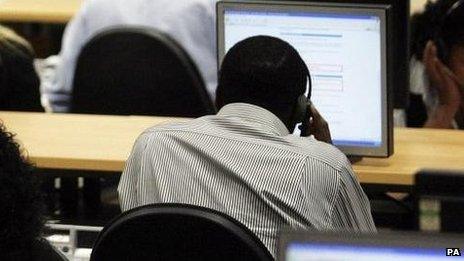 The UK economy grew by 3.2% in the second quarter compared with the same period last year, slightly higher than the original 3.1% estimate.
The construction sector performed better than previously assumed.
The figures confirm the UK economy saw its best economic performance for six years and has passed its 2008 peak.
The services sector - which accounts for around 78% of UK economic activity - grew 1% in the second quarter, the ONS added.
In June alone the services sector expanded by 0.3%. compared with May. The annual growth rate in the sector, 3.6%, was also its best performance in just over six years.
The ONS preliminary estimate is based on about 40% of UK economic activity. The second estimate gives a more complete picture of economic growth.
Output in production grew 0.3% in the quarter, but agriculture contracted 0.2%.
Construction was flat in the period but this was an improvement on the original estimate that it had contracted by 0.5%. On an annual basis construction was estimated to have expanded by 4.8%.
Construction accounts for 6.3% of economic activity in the UK.
Meanwhile, the services sector saw "widespread growth" the ONS said, with increases in each of the four main sub sectors: business services and finance; distribution, hotels and restaurants; transport, storage & communication; and government and other services.
The services sector is now 3% above its previous peak in the first three months of 2008 suggesting the UK's economic recovery is still being led by consumer spending. In contrast UK manufacturing output is still 7.5% below its pre-recession peak.
Separately, the ONS said business and financial services expanded by 4.3% in June, distribution, hotels and restaurants increased by 4.8, government and other services grew by 1.9% and transport, storage and communication increased by 3.4%..
Chris Williamson, economist at economic forecaster Markit, said the ONS data combined with more recent economic surveys pointed to economic growth of 0.7% in the third quarter - which would suggest an overall expansion of 3.5% in GDP in 20154 overall.
He said the Bank of England showed "no signs" of risking "killing off the recovery, by raising interest rates, anytime soon" adding that with interest rates tied to age growth it was likely that the first rise in interest rates would be delayed until next year.