Alibaba sells off loan business ahead of share sale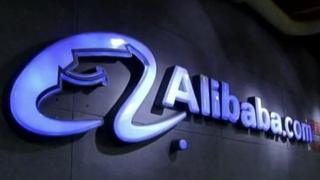 China's biggest e-commerce firm Alibaba has sold off its loan business ahead of a forthcoming share sale.
In a recent filing with US regulators, Alibaba said it is selling off its small and medium enterprise (SME) loan business to Small and Micro Financial Services Company, in a cash deal for $518m (£308m).
The deal is subject to regulatory approvals.
Small and Micro Financial Services is the parent company of China's Alipay.
Similar to US based PayPal, Alipay processes payments by Alibaba's merchants and customers.
Alipay was part of Alibaba's corporate structure. But it was placed under separate ownership in 2011 to meet new regulations from Beijing relating to the licensing of payment businesses.
IPO benefit?
Since the restructure, an agreement between the two companies allowed for Alibaba to use Alipay on preferential terms.
Nearly 80% of purchases made on Alibaba's platforms last year were processed through Alipay.
The loan business spinoff eliminates a $6bn limit on Alibaba's potential gain, if Small and Micro Financial or Alipay launches a share sale.
According to the latest amendment, Alibaba could own as much as 33% of Small and Micro Financial Services, subject to approval from Chinese regulators.
Alibaba itself is scheduled to launch its own share sale later this year, on the New York Stock Exchange. The highly anticipated initial public offering (IPO) could be worth more than $20bn.
The IPO would make Alibaba the largest Chinese company to list in the United States.