Phillip Morris prepared to sue UK over plain cigarette packaging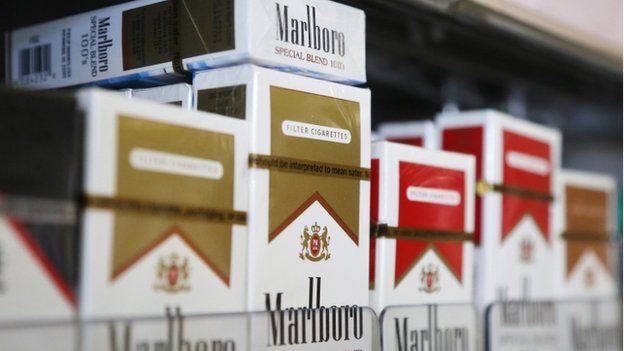 Tobacco giant Phillip Morris has said it is prepared to sue the UK government should it implement a law mandating plain packaging for cigarettes.
The law proposes that cigarettes be sold with graphic health warnings and no branding.
The Marlboro-maker said it was prepared to "seek fair compensation" through the courts should its branding be affected.
"PMI [Phillip Morris International] is prepared to protect its rights in the courts and to seek fair compensation for the value of its property," the company said in response to a government consultation on the proposed law.
The law aims to improve public health by discouraging people from smoking.
The UK government said in April it wanted to bring in plain packaging after a review found it could cut down the incidence of children taking up smoking.
It published draft rules in June, and launched a six-week consultation that ended last week.
In its submission to the Department of Health, Philip Morris said the value of compensation it would seek could total "billions of pounds".
It quoted a 2014 Exane BNP Paribas report, which estimated that the value of compensation for tobacco branding in the UK could be between £9bn and £11bn.