Barclays to move 2.3m Isa savers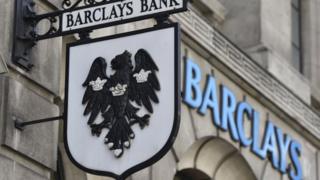 Barclays will shift 2.3 million savers on to a new Isa product with two-thirds of them getting a worse interest rate.
In November, the bank is closing 11 of its cash Isas, which are already closed to new customers, and switching customers to its Instant Cash Isa.
This will leave 1.6 million savers on a worse interest rate than their current product, with 740,000 on the same or a better rate.
The bank said it had been urged to simplify its range of Isas.
"These changes will make it easier for our customers to understand their products and easier for staff to serve them," said Lee Chiswell, head of savings at Barclays.
"We are writing to all impacted customers to let them know how these changes will affect them, and we have worked with our colleagues to ensure they can support customers who have any questions about these changes."
Rate change
Customers will be switched to the Instant Cash Isa Issue 1 which pays 1.29% AER (annual equivalent rate) on balances up to £14,999, 1.39% on savings of £15,000 to £29,999 and 1.49% on balances of more than £30,000. The product accepts transfers in from other Isas.
Some of the Isa products being closed pay interest at a rate of more than 2%. Many of these would have been opened some time ago.
Barclays said that 95% of those who would see their rate fall would receive an average of £2.22 a month less in interest than they did now.
Customers would also be able to switch to another Isa supplier. Financial information service Moneyfacts said the average easy-access Isa rate on the market had fallen over the last year, from 1.28% in August 2013 to 1.18% now.
Barclays is not the first bank to consolidate its range of savings products. RBS and NatWest moved three million Isa savers on to newer deals, while HSBC scrapped introductory "teaser" rates.
Isas have recently undergone a revamp after rule changes announced in Chancellor George Osborne's Budget.
As of July, all tax-free Isas became New Isas - known as Nisas - and the amount that can be saved or invested increased to £15,000.
In a change from previous rules, individuals can use these accounts for any combination of cash or shares.