July car sales 'highest since 2007', says SMMT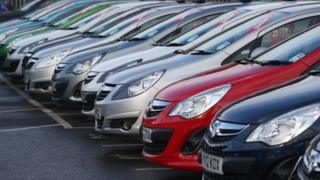 More than 170,000 cars were sold in the UK last month, the highest figure for July since 2007, according to the Society of Motor Manufacturers and Traders (SMMT).
The faster-than-expected growth so far this year has led the SMMT to predict the best year overall since 2004.
It estimates 2.45 million new cars will be sold in 2014, an 8.1% rise on 2013.
Economic confidence and attractive finance deals are driving the growth, says the SMMT.
So far this year, the market is up about 10% to 1,460,000.