Bupa calls for 15% industry price cut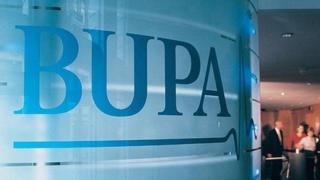 Britain's biggest private healthcare company has told the BBC that it is charging its own customers too much money and that the industry needs to urgently rethink how it sets prices.
A senior Bupa executive said that he wanted costs to come down by 15% across Britain's private healthcare business.
Dr Damien Marmion said there was a danger that the sector could "flat-line and then decline" if nothing was done.
The company says its costs have been growing "faster than expected".
Bupa uses services that it must pay for - such as private hospitals and professionals.
The company's own survey suggests that more than half of its customers are now worried about the cost of buying health insurance.
Dr Damien Marmion, managing director of BUPA's UK insurance, told 5 Live's Wake up to Money: "Each year the costs for our customers have gone up and up and we need to change that."
"We are asking the sector to come together to reduce costs by at least 15% to reach a point where affordability gets better. The whole sector has failed to provide the right outcome for customers. Private healthcare needs to be much more affordable," he added.
'Deferential'
"We have reduced our own costs by at least 15% and now we want the industry to come together. Hospitals are like airlines or hotels - the more you fill them the cheaper it is for everyone."
Last August, the Competition Commission, now part of the Competition and Markets Authority, said that private hospitals suffered from a lack of local competition and that insurers, including BUPA, needed to provide greater clarity on what patients could expect for their premiums.
Dr Marmion said BUPA still had more work to do to address these concerns, saying customers still wanted "greater clarity and more transparency".
He said: "People used to be deferential about healthcare but now people want reference - they want ratings systems, for example - and we need to provide that. As a business, we're going to improve even further."
Many of Britain's private hospitals are now owned by private equity companies, provoking criticism that the need to make a profit has outweighed the needs of patients.
BUPA sold its own stock of 25 hospitals to a private equity company for £1.44bn in 2007, but Dr Marmion said that had been "the right thing to do".