Alstom Network charged with corruption by SFO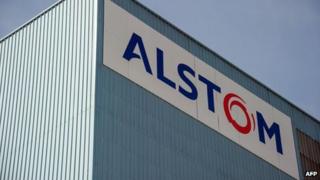 Alston Network, a UK subsidiary of the giant French engineering group Alstom, has been charged with corruption by the Serious Fraud Office (SFO).
Alstom is a leading firm in the train, power generation and electricity transmission industries.
The SFO said the alleged crimes took place between June 2000 and November 2006, involving large transport projects in India, Poland and Tunisia.
It started its investigation after a tip-off from the Swiss authorities.
The first hearing in the case will be at Westminster Magistrates' Court on 9 September 2014.