Watchdog launches full energy probe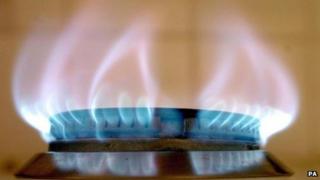 A widely anticipated investigation of the UK energy market has been launched by UK competition regulators.
The Competition and Markets Authority (CMA) said the probe will have a "broad scope", with one focus "the opaque wholesale market for electricity".
The inquiry will look at whether energy companies can be both energy generators and retailers at the same time.
The investigation is a continuation of a probe that was started by regulators last year.
"We are looking to identify the underlying causes, at both wholesale and retail level, which could be leading to the widespread concerns that have surrounded this market in recent years - including rising energy bills, service quality, profitability and uncertainty over future investment," said Roger Witcomb, chair of the CMA energy market investigation group.
"This is a market which is very complex so it is important at an early stage to focus the investigation on the most relevant issues."
The inquiry will examine issues including how easy it is for customers to switch supplier.
Gas wholesale and energy distribution markets will not be a focus for the CMA.
Energy suppliers have been facing an inquiry into the market since last year.
In June of this year, industry regulator Ofgem referred the energy market to the CMA over concerns about energy companies' profits.