PPI dominates complaints data, says ombudsman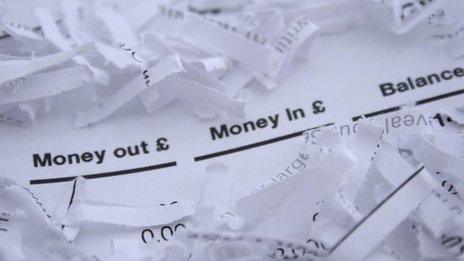 Up to 5,000 new complaints a week about payment protection insurance (PPI) are still making their way to the financial ombudsman.
The service deals with disputes that cannot be resolved between a financial institution and a customer.
Two-thirds of all complaints in the second quarter of the year were about PPI, but the number has dropped compared with recent years.
Some 61% were resolved in favour of the individual.
This was a slightly lower proportion than the average in recent years. The ombudsman suggests that this is the result of the most complicated cases now reaching a conclusion.
Previously, only more straightforward cases were concluded, with the vast majority upheld in the customers' favour.
PPI is designed to help policyholders repay loans and credit card debts in the event of illness, accident, redundancy or death.
It was mis-sold to millions of people. Policies often did not pay out when people needed help. Many sales staff did not explain PPI properly, for example to the self-employed or those with pre-existing medical conditions who would never be able to make a valid claim.
Since January 2011, a total of £15.1bn has been paid out in PPI compensation.
Some 56,869 complaints were made about PPI in April, May and June, the ombudsman said.
Related Internet Links
The BBC is not responsible for the content of external sites.