Is this the death knell for free high street banking?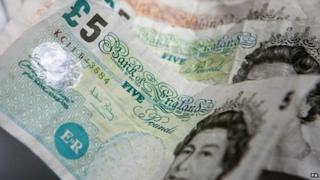 The Competition and Markets Authority's (CMA) decision to launch an inquiry into the UK's banks may finally get us to the answer - does the present structure work for customers and businesses?
Lots of people already say no, and as the CMA points out levels of satisfaction in the sector are below 60%.
Many businesses also say that lending practices are not tailored to meet their needs.
As with the CMA's investigation into energy, it would not be surprising if the main banks used the opportunity of a competition inquiry to make their case rather than fight every step of the way.
Banks can point to improvements in the market.
Free banking
New switching rules means it is easier to move accounts, although as yet there is little evidence that people are doing so; there are new players such as TSB, Virgin Money, Tesco Bank and Metro Bank; the Bank of England has lowered barriers to entry by varying capital requirements for new players and mobile and online banking is developing rapidly - which suggest a market that is innovating.
But.
The CMA points out that the market share of the Big Four (77% of the current account market, 85% of the business lending market) has hardly changed except via mergers or acquisitions. It also says that there is a lack of transparency in how banks price what they offer customers.
And this comes down to one key issue. The UK current account market (with revenues of £8bn and 65 million active accounts) is based on a market anomaly - the main product is given away free.
Free-in-credit banking means that customers lack incentives to move. It also makes it harder for new entrants.
Another consequence is the opaque cross subsidies that wash between different divisions in a bank.
Put simply, banks charge for current accounts via other products and services - which they are therefore desperate to sell to customers (mis-selling Personal Protection Insurance anyone?).
Transparency
Now, of course banks can only operate because customers deposit money with them.
And people could well be a little cheesed off if banks started asking for payment to look after it.
However, many argue that until there is proper transparency over how much a current account costs to run there will never be open competition.
The CMA has raised the issue in the documents it has published today. The section is admittedly a little chewy, but it's worth getting through.
"It is also possible that there might be a degree of cross-subsidy in the Personal Current Account [PCA] market, which may be distortive of competition," the CMA says.
"Indeed, the 'free if in credit' model often involves cross-subsidy by other revenue streams for PCAs such as overdraft charges.
"In addition, we were also told that PCAs as a whole were loss-making. If this were the case, this could suggest the existence of a cross-subsidy from other retail banking products."
Toxic
Free current accounts are the ultimate loss leader.
Tesco Bank has already said it will charge for its new current account. The Barclays chairman, Sir David Walker, is also known to be a backer of charging as a route to greater transparency.
One banking source I spoke to this morning said that "most of the industry" would be "delighted" if charging came in as customers would receive a better service. And the banks would receive more straight forward revenue.
Politically, though, the person pointed out, "it is toxic".
If charging on current accounts does flow from the CMA's inquiry, there will be important questions to answer about ensuring that basic banking services are available to all.
But, now the CMA has opened this Pandora's box, it is going to be very difficult to nail it shut again.