HBOS failure review to proceed and report by year end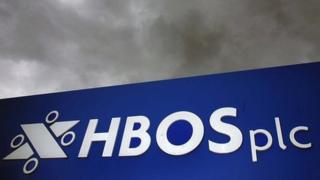 The Financial Conduct Authority (FCA) has said the review into why HBOS bank failed will be published by the end of the year.
The review can proceed now that disciplinary proceedings linked to its collapse have concluded.
HBOS was rescued at the height of the 2008 financial crisis with a government engineered takeover by rival Lloyds.
The FCA and Bank of England said much work has already been done on the review.
The probe will look to summarise why HBOS failed, and make any recommendations on how to avoid future collapses.
"The aim is to publish the final report by the end of this year," the two regulators said in a statement.
The terms of reference for the review means that any people criticised in the review will have a right of reply before publication.
Regulators had been waiting for enforcement proceedings against Peter Cummings, the head of corporate lending at HBOS until it was rescued by Lloyds, to be completed.
He was fined £500,000 by financial regulators over his role in the bank's collapse, and banned from working in the banking industry
Mr Cummings described the decision as "Orwellian".
The new review will look at whether regulators "should consider afresh whether any other former members of HBOS's senior management should be subject to an investigation with a view to prohibition proceedings".