American Apparel to reshuffle board in rescue deal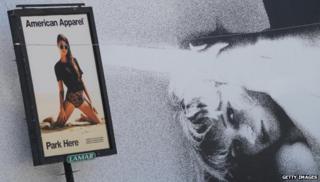 US clothing retailer American Apparel will reshuffle its management board after striking a last-minute financing deal with its largest shareholder.
Five of its seven board members, including company founder Dov Charney, will step down in return for an immediate loan of $25m (£14.6m) from hedge fund investor Standard General.
The money will be used to pay back creditor Lion Capital, which claims they defaulted on a $10m (£5.8m) loan.
Shares rose by 5% in late US trading.
"This truly marks the beginning of an important new chapter in the American Apparel story," American Apparel co-chairman Allan Mayer said in a statement.
"With the support of Standard General, we are confident the Company will finally be able to realize its true potential."
'Difficult' time
American Apparel - known for its provocative advertising and 'made in America' labels - has been unprofitable since 2010.
However, the Los-Angeles-based company said the last few weeks have been particularly difficult.
Its future was called into question after Mr Charney was pushed out of his role as American Apparel's chairman and chief executive officer for alleged misuse of corporate funds and sexual harassment.
FTI Consulting, the company in charge of the investigation, is reportedly expected to submit its findings by the end of the month.
A special committee will then hold a review to decide whether Mr Charney can return to the company.