Anglo American to sell Lafarge Tarmac stake for £885m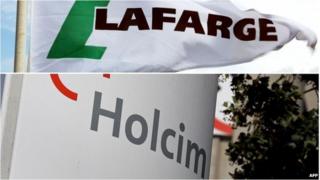 London-listed mining firm Anglo American plans to sell its 50% stake in building materials group Lafarge Tarmac to cement maker Lafarge for £885m.
The building materials group is a joint venture, owned equally by Lafarge UK and Anglo American.
Anglo American plans to use the proceeds of the sale to pay off debt.
Once it owns the entire firm, Lafarge plans to sell it to help it gain approval from competition regulators for its merger with Swiss rival Holcim.
Lafarge and Holcim need to shed around 5bn euros (£3.9bn) in assets to persuade regulators to back the merger, which will create the world's largest cement maker.
Regulation
"The sale will be subject to a number of conditions including the completion of the Lafarge/Holcim merger, the divestment of Lafarge Tarmac being accepted as a suitable remedy and approval of this sale transaction by the necessary regulators," Anglo American said in a statement.
Lafarge and Holcim's merger is expected to be completed in the first half of next year.
Both firms have proposed a series of asset sales across Europe to help them gain approval from competition regulators.
Competition regulators in some 15 countries, as well as the European Commission, are expected to examine the deal.
Europe's top competition regulator, Joaquin Almunia, has already said the merger would be subject to an in-depth review, because of its size.
"Both companies will continue to consider whether (additional) divestments would be necessary where there might be overlaps depending on regulatory requirements," Holcim and Lafarge said in a statement on Monday.