New ISA savings accounts take effect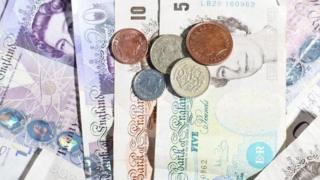 Savers will be able to set more money aside tax-free and have more flexibility between cash and investments, under new rules.
All tax-free ISAs will become New ISAs - known as NISAs - from Tuesday, and the amount that can be saved or invested will increase to £15,000.
In a change from previous rules, individuals can use these accounts for any combination of cash or shares.
But commentators have warned of low rates of return from some providers.
Claims have also been made that banks and building societies may not be ready for the changes, a charge that they have denied.
Cash and shares mix
About 23 million adults, roughly half the UK adult population, have an ISA - or Individual Savings Account.
Treasury figures show that the accounts have been most popular in the South West of England, with 50.9% of the population having an account. The smallest proportion regionally was in London, at 42.5%. The size of ISA holdings increased with age, it added.
Since 6 April, individuals have been able to put a maximum of £11,880 into the tax-free account during the tax year, of which only half could be in cash.
However, from now, the allowance can be held in cash, or stocks and shares, or any combination of the two.
Also for the first time, any money that is held in stocks and shares ISAs - opened during any tax year - can be transferred into a cash NISA, although some providers might not allow partial transfers.
"We want to support savers at all stages of their life and make sure they have greater flexibility and choice over how they access their savings," said Chancellor George Osborne.
Low rates
The rules also mean:
ISA accounts open since the start of the tax year can be topped up to £15,000, but an additional one cannot be opened
Fixed-rate accounts can also be topped up, although different providers have different time periods when this is permitted
Transfers between cash and stocks and shares NISAs can be made as many times as an account holder wishes
Anyone aged between 16 and 18 can hold a cash NISA, but not a stocks and shares NISA
New limits for NISAs in 2015-16 will be announced by the chancellor in the Autumn Statement
Junior Isas limits have increased to £4,000 each tax year
Comparison websites warned that the typical potential returns on offer for savers using tax-free accounts have worsened since the chancellor announced the new limits in the Budget.
Rachel Springall, spokeswoman for financial information service Moneyfacts, said that since March, the average rate on offer on a one-year fixed-rate ISA had fallen from 1.58% to 1.48%. The typical rate on a variable cash ISA had fallen from 1.26% to 1.21% over the same period.
"The falls in rates will likely cause much disappointment for savers who did not see a fruitful ISA season this year and have pinned hopes on the new limits to provide new deals so they can boost their income," she said.
The British Bankers' Association (BBA), which represents the major banks, said that its members were ready for the change.
"The BBA has been holding weekly calls with our members, fund managers, and other providers to prepare for these changes," said a BBA spokesman.
"Staff have received specific training and banks have put plans in place to make sure they are ready if there is a surge of customers wanting to move from stocks and shares products into cash - or vice versa."