Nestle agrees to pay living wage to all contractors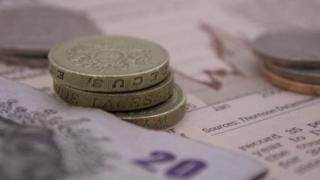 Nestle, the world's largest food company, has become the first major manufacturer to say it will pay the living wage to all its staff.
The firm already pays the living wage to its 8,000 employees but Nestle says it will now extend this to its 800 contractors by the end of 2017.
"We know that this is the right thing to do," the firm said in a statement.
The living wage is based on the amount an individual needs to earn to cover the basic costs of living.
Living costs vary in different parts of the country so there is a different rate for London and the rest of the UK.
The living wage is now set at £8.80 an hour in London and £7.65 an hour elsewhere.
By comparison, the national minimum wage is significantly lower. Since 1 October, 2013, the national minimum wage has been £6.31 an hour for adults aged 21 and over, and £5.03 for those aged 18 to 21.
'Significant milestone'
Nestle UK & Ireland chief executive Fiona Kendrick said the firm was "proud" of the decision.
"As a major UK employer, we know that this is the right thing to do. Not only does it benefit our employees but also the communities they live and work in," she added.
Campaigners said the move was a "significant milestone" in the battle to convince other employers to adopt the same stance.
"We hope that the leadership they have shown will encourage others in this industry to follow suit and improve conditions for those at the lowest end of the pay scale and sub-contracted staff," Living Wage Foundation director Rhys Moore said.
Tim Roache of the GMB union said: "This shows once and for all that if one leading manufacturer can pay a living wage to all employees, including young workers and those contracted out, then many more are able to do so."