Wonga: Police to re-consider Wonga investigation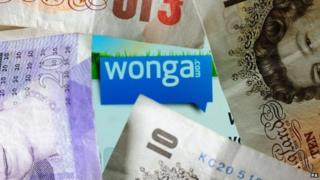 The City of London Police have confirmed they will re-consider opening a criminal investigation into Wonga.
Previously they had ruled it out, saying the case should be left to the regulator.
But they said now the regulator's investigation had finished they would "be reassessing whether a criminal investigation is now appropriate."
Wonga sent letters from non-existent law firms to customers in arrears between 2008 and 2010.
Earlier on Friday, the Law Society, which represents solicitors in England and Wales, called for an investigation by the Met Police for "dishonest activity" in sending letters from fake lawyers.
The Society said the payday lender's actions could have amounted to blackmail and deception.
Compensation
On Wednesday, the Financial Conduct Authority (FCA) said that Wonga had agreed to pay £2.6m in compensation to about 45,000 customers - an average of about £50 each.
An investigation by the regulator found that Wonga sent letters to customers from fake law firms called "Chainey, D'Amato & Shannon" and "Barker and Lowe Legal Recoveries", sometimes charging customers a fee for these letters.
The plan was to make customers in arrears believe that their outstanding debt had been passed to a law firm, with legal action threatened if the debt was not paid.
The Law Society has now called on police to look at whether the company committed an offence of obtaining pecuniary advantage by deception and blackmail, as well as offences under the Solicitors Act.
A spokesman for Wonga told the BBC News website that nobody from the company had been interviewed or had any contact with police since regulators started looking into the case in 2011.
He said the focus for the company now was to compensate customers who were affected.