Era of men-only FTSE boards over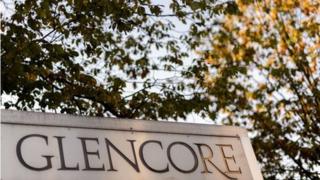 Every company on the FTSE 100 now has at least one female board member after commodity firm Glencore appointed Patrice Merrin to its board.
Ms Merrin worked at the Canadian miner Sherritt for a decade before becoming chief executive of Canadian thermal coal producer Luscar.
Last autumn the European Parliament backed a proposal for boardroom quotas.
The proposal sought to ensure that firms in the European Union have at least 40% female board members by 2020.
Ms Merrin is also a director of mining company Stillwater and has been proposed as director of MFC Industrial and Cliff Natural Resources.
"Patrice's in-depth experience of operating across the resources sector will help strengthen the board's ability to work with the opportunities and challenges presented by the global extractive industry," said Glencore's chairman Tony Hayward.
In May, Mr Hayward he had promised to appoint a female director by the end of the year.
Quotas
Glencore's shareholders had criticised the firm for its failure to appoint a woman to its board after a government review into the issue in 2011.
The Davies Review set a target for all companies in the FTSE 100 index to have a quarter of board roles held by women by 2015.
That has proved particularly difficult for commodities companies, which this year were found to be the publicly listed sector with the lowest percentage of female board members.
Commodities firms employed only 13.6% of women at the top level against a FTSE 100 average of 24.7%, according to researchers Nordic Investor Services.
While the Davies Review did not formally recommend quotas, female representation on FTSE 100 boards has risen to 20.7% since its publication, up from 12.5% three years ago.
'Historic day'
Business Secretary Vince Cable said the appointment marked "an historic day for the FTSE".
He added: "This last appointment has been long in the making but I congratulate Glencore Xstrata ... The case for change is clear - businesses with diversity at their top are more successful.
"British businesses have embraced this move for change and done so in a voluntary way, without recourse for legal targets."
Ms Merrin has championed the appointment of more women in boardrooms in Canada.
In a letter to the Ontario Securities Commission in October 2013, she called on it to ensure at least 33% of board members are female by June 2018 and impose quotas if those targets were not met.
In the letter, she suggested the Commission should adopt a "just do it" attitude rather the "letting nature take its course", which she argued, had produced poor results so far.