H&M sees 'strong' spring sales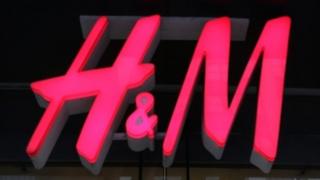 Swedish fashion retailer Hennes & Mauritz (H&M) has said "well-received" spring collections led to a "strong" second quarter.
The firm, one of the world's biggest fashion retailers, posted a pre-tax profit of 7.6bn Swedish kronor (£670m; $1.1bn).
The company added that it had seen a "good start" to its sales in June after an almost 20% increase in May.
From March to the end of May, H&M saw sales excluding VAT of 37.8bn kronor.
It said its first shop in Australia, which opened in April, had a "fantastic reception".
The firm also saw good online sales in France.
"We have had a good second quarter, with a strong increase in both sales and profits and increased market share," said H&M chief executive Karl-Johan Persson.
"All our brands - H&M, COS, & Other Stories, Monki, Weekday, Cheap Monday and H&M Home - enjoyed good sales development during the second quarter.
"We are very pleased that H&M Sport, which we are broadening further, continued to gain market share within the sports segment," he added.
The company plans to extend its range of shoes in the autumn.