MySale pricing error causes share sale confusion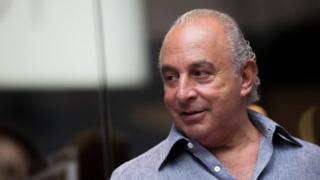 Shares in the Australian online fashion sale firm MySale plunged in value on its London stock market debut after a pricing error.
A misplaced decimal point listed the shares in pounds rather than pence.
On trading screens this made its 226p price appear as 2.26, which triggered automatic selling of the stock.
The company said that the quote will be changed to pence for trading on Tuesday.
MySale shares began trading at 226p, but dropped as low as 166p amid confusion among traders.
The fashion sale website, which is run by UK-born brothers Jamie and Carl Jackson, is part-backed by a company linked to Sir Philip Green.
Shares were listed with the pricing error on automated systems on the AIM stock exchange on Monday.
The sale was joint-brokered by Macquarie Capital and Zeus Capital.
MySale is a flash sale website, which means that it sells sale items to its 10.8 million members over a limited time scale.