Game sets £340m flotation value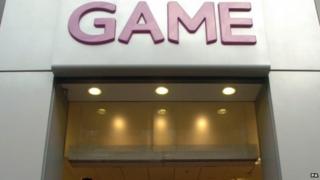 Game will relist on the London Stock Exchange on 11 June valued at £340m, the video game retailer has said.
Shares will be offered at 200 pence per ordinary share, and the float is expected to raise proceeds of about £121m for the renamed Game Digital and existing shareholders.
The float comes two years after the firm collapsed into administration.
The firm, which sells new and second-hand games, had previously been valued at £400m.
Martyn Gibbs, chief executive of Game Digital said: "We are a truly specialist retailer, with a loyal customer base, operating in a growing market.
"Our supplier partners are producing increasingly advanced gaming content, for which we will continue to develop and facilitate new ways to buy and play."
The group intends to sell a stake of at least 35%.
Hedge fund Elliott Advisors, which owns more than 90% of Game, will retain a significant stake in the business.
Before it went into administration, Game had 610 shops in the UK and traded under the Game and Gamestation names.
Following the firm's delisting, administrators closed 277 UK stores, and sold the remaining 333 UK shops to private equity firm OpCapita, which was backed by Elliott Advisors.
In Spain, 32 stores were closed between 2011 and 2014.