Two more guilty of record boiler room fraud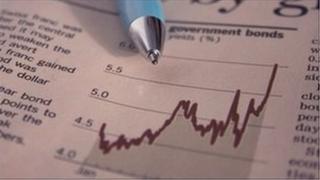 New convictions in the UK's biggest-ever boiler room scam bring the total convictions in this £70m fraud to nine.
The convictions and sentences of the other seven last year, in linked cases, can only now be reported fully.
Around 1,000 UK investors were defrauded of £70m between 2003-07.
A boiler room fraud involves a business, often from overseas, persistently pushing the urgent sale of over-valued or even worthless shares in companies.
Australian Jeffrey Revell-Reade, 49, was convicted of one count of conspiracy to defraud, after an investigation launched by the Serious Fraud Office (SFO) in 2007.
The court heard that Mr Revell-Reade set up the scheme, under which sales entities operating from Madrid sold shares in US-listed companies on a fraudulent basis.
'Charm, lies and bullies'
Investors in the companies bought shares that had restrictions on their resale for a 12 month period.
When the investors came to sell the shares after the expiry of this period, they often found that they were unable to do so as they were worthless, and that the shares were in shell companies or companies that were not operating at all.
Mr Revell-Reade and a third defendant, Robert Manning, 63, from Leeds, was found not guilty of one charge of corruption arising from the conduct of the fraud.
SFO director, David Green, said: "Over 1000 UK investors were defrauded by these criminals, who caused substantial financial damage and hardship.
"The victims were deliberately charmed, lied to and bullied, whatever it took to make them send their money to these criminals. The profits from this fraudulent scheme were used to fund lavish lifestyles featuring numerous overseas properties, wine collections, luxury yachts and private jet hire."
Sentences
Six individuals were sentenced to between three and seven years in custody in May 2013 as a result of the same SFO boiler room fraud investigation.
These sentences followed the defendants being convicted by a jury on an indictment containing a single count of conspiracy to defraud.
Due to reporting restrictions, the outcome of the trial has only been able to be publicised fully now.
The six defendants formed the senior management and operations team for three Madrid boiler rooms and conspired with Mr Revell-Reade and Mr May to defraud investors with or though the entities Tresaderns & Partners SL, Price Stone Group SL and Anderson McCormack SL.
The defendants were arrested between 2007 and 2009 and were charged in 2010.
Daniel Gooding, aged 39, from Brentwood, Essex received seven years in custody.
Three men, Shaun David Rumsey, aged 33, from Basildon, Essex, Philip Morris, aged 38, from Biddenden, Kent and Jon Steven Frank Emery, aged 36, from Romford, Essex all received five years in custody.
Ian Hughes, aged 34, from Hainault, Essex was given four years in custody and Emma Farmer, aged 41, from Brentwood, Essex got three years in custody
A seventh defendant, Michelle Coleman, aged 62, from Brentwood, Essex pleaded guilty to three counts of money laundering. The total laundered sum was £252,425 of which £158,000 was retained by Ms Coleman personally.
Following her plea, the defendant was sentenced to 21 months imprisonment, to be suspended for two years.