Banks miss interest rate swap compensation deadline
By Adam Parsons
Presenter, Wake Up To Money, BBC Radio 5 live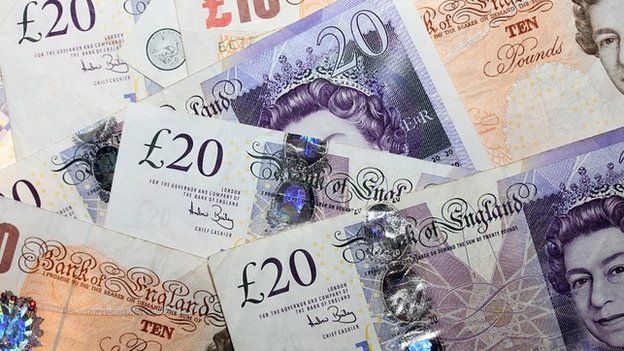 Some leading High Street banks, including RBS and Barclays, have missed a deadline for agreeing compensation to small businesses for mis-selling interest rate swaps.
The banks were told by the regulator to have agreed payment by the end of May.
Now the trade body for the banking industry says it will be "June or July" before the work is finished.
"They are dragging their feet," said Liberal Democrat MP John Thurso, who sits on the Treasury Select Committee.
"It seems to be across all banks and we're looking to them to pick up the pace.
"There's a possibility that this scandal could get much bigger if the banks don't take it seriously, get a grip and come to terms with businesses who have been badly affected."
The British Bankers Association (BBA) told BBC Radio 5 Live's Wake up to Money programme that "banks recognise they have to regain the trust and confidence of our customers", but claimed they had worked "incredibly hard to try to meet the deadline".
Interest rate swaps were sold to businesses in the years before the financial crisis as a form of insurance against rising interest rates.
However, when interest rates actually fell, those same businesses ended up paying out monthly fees that often ran into thousands of pounds.
An investigation carried out by the City regulator concluded that many of these policies had been mis-sold. It then told the banks to investigate and offer compensation.
They were given a deadline of 31 May, a deadline that many have failed to meet. The banks have set aside £3bn to meet potential claims, although so far, only £800m of that has been offered as payouts to affected companies.
"They are at the final stages in many cases," said the BBA's head of business finance, Irene Graham.
"There are £800m of offers to customers on the table, including compensation for lost opportunities. Banks are working very hard to get the right outcomes for the business.
"But we have to work with businesses. Banks can only complete these reviews if businesses engage with the process, meet with them and speak about their experiences."
Solicitor Alison Loveday, whose legal firm Berg represents a number of companies claiming compensation for the mis-selling of interest rate swap products, said she had "no confidence that the banks will meet a deadline of the end of July".
"This is the start of the process and the banks are already making it hard for us to work with them," she said.
"They set the bar very high for claims. We submit full forensic reports, and they then respond by saying we haven't met their standards. But they won't tell us what those standards are."
Related Internet Links
The BBC is not responsible for the content of external sites.