Mortgage approvals fall for third month running, Bank says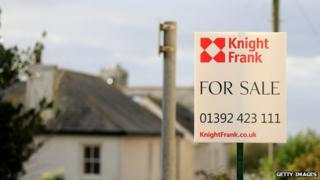 The number of mortgages being approved has fallen for the third month running, according to the Bank of England.
UK banks and building societies approved 62,918 mortgage applications in April, the Bank said, the lowest number since July last year.
The number of approvals peaked in January 2014 at 75,838.
Economists said tighter lending rules were to blame, under the Mortgage Market Review (MMR), which came in at the end of April.
One senior banking source has also told the BBC that there is now something of a "bottleneck" with mortgage applications.
Under MMR, lenders are obliged to ask borrowers some tough questions about their spending habits, to see if they can afford repayments.
Last week, the British Bankers' Association (BBA) reported a similar fall in the number of mortgages being approved.