Mountain Warehouse profits boosted by wet winter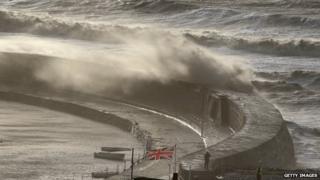 Heavy rain last winter helped profits at outdoor clothing retailer Mountain Warehouse to nearly double after it sold more than one million waterproof jackets.
The retailer reported pre-tax profits for the year to 28 February of £4.4m compared with £2.4m a year earlier.
Sales of waterproof jackets rose 22% as downpours caused flooding in several parts of the country,
Mountain Warehouse said overall sales rose 20% to £91.7m.
Like-for-like sales - which strip out sales in stores open for less than a year - rose 13.1%.
Mountain Warehouse opened 23 new stores in the year, and said sales through its newly revamped website had risen by 130%.
The retailer, which was founded in Swindon in 1997, plans to open a further 30 new stores this year.