Dish Network plans to accept Bitcoin payments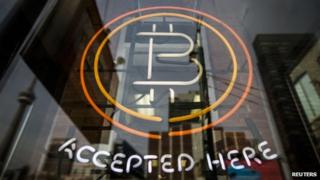 US satellite TV operator Dish Network has said it will accept payments in Bitcoins from customers in the third quarter of this year.
Dish, which supplies 14 million households with satellite TV, says it will be the biggest company to accept Bitcoin so far.
The firm will use Coinbase to process Bitcoin transactions.
Bitcoin is often referred to as a new kind of currency, although it can be thought of as a virtual token.
Users can transfer Bitcoins to each other online and store the currency in digital "wallets".
However, the virtual currency has faced challenges. Its value against traditional currencies has fluctuated wildly, and it is not backed by a central bank.
Mt Gox, at one time the biggest Bitcoin exchange, stopped trading in February after a hack attack saw it lose about $500m worth of virtual coins.