Centrica – the exodus continues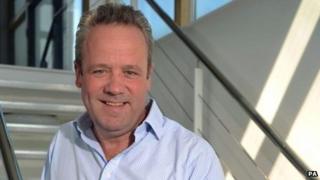 To lose one senior executive might be considered a misfortune. Two might be considered careless. To lose three is moving a business into the realms of messy.
Senior figures inside Centrica are insisting this morning that although it might look a little chaotic, the major management transition taking place at Britain's largest energy provider is progressing smoothly. Today Centrica announced that Chris Weston, the recently installed head of British Gas (the bit of the business politicians like to have a go at) is leaving to become the head of Aggreko, the FTSE 100 firm that has made its name providing power supplies for major outdoor events.
Mr Weston, who was with Centrica for 12 years and ran its expanding US business before moving to the UK, follows Nick Luff, the chief financial officer, who announced his resignation in January.
Sam Laidlaw, Centrica's chief executive, is also on the way out after it was revealed at the beginning of the year that he had had enough of running one of the most controversial businesses in Britain.
This makes for some pretty tricky sequencing of appointments and some nice fat fees for head hunters. Mr Luff's replacement is not likely to be announced before Mr Laidlaw's, which some in Centrica believe could be revealed before the company's interim results on 31 July.
The front runner is Iain Conn, who runs BP's downstream business refining oil and selling it to customers. Whether he would want such a politically high-profile job following the relative obscurity of the energy giant, we will have to wait and see. Mr Luff certainly found the highly charged rows over energy bill prices difficult to stomach.
Mr Weston's job running British Gas in the present environment is also a pretty thankless task. In what I believe was his only interview in the job, Mr Weston said that the company "had nothing to be ashamed of". Many politicians would beg to differ.
A Competition and Markets Authority inquiry into the energy sector will take the best part of two years and could see major parts of the supply business broken up. Ed Davey, the Energy Secretary, has already suggested that is the outcome he would most like to see and has questioned the amount of money British Gas makes.
Under pressure in the UK to freeze prices, Centrica has announced two profit warnings in the last six months as margins are squeezed. In the past year the share price has drifted down from 378p to 330p, a fall of 13%. No wonder Mr Laidlaw believes the business should focus its investment capabilities on expanding in the US rather than the UK.
Centrica must be hoping that no more senior executives are heading for the exit. A fourth departure would move the company into uncharted territory.