British Gas boss to become chief executive of Aggreko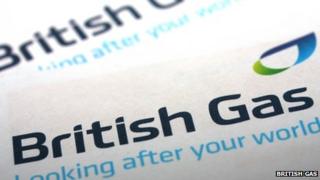 The boss of British Gas, Chris Weston, is to leave his role after just 15 months to join power provider Aggreko in 2015.
He joined British Gas owner Centrica in 2001 from telecoms firm Cable & Wireless.
Mr Weston is the latest of a number of senior executives to leave the energy giant.
He will receive an annual salary of £750,000 from Aggreko and £2.238m in shares.
Centrica shareholders recently learned that the company had begun the process of replacing chief executive Sam Laidlaw. It followed months of speculation over his future at the firm.
Centrica has also launched a search to replace Nick Luff, its finance director, who is leaving to energy giant to join Reed Elsevier.
BBC business editor Kamal Ahmed says the front runner to replace Mr Luff is Iain Conn, who runs BP's downstream business refining oil and selling it to customers.
"Whether he would want such a politically high-profile job following the relative obscurity of the energy giant, we will have to wait and see. Mr Luff certainly found the highly charged rows over energy bill prices difficult to stomach," he added.
Aggreko has been without a chief executive since Rupert Soames left to join Serco earlier this year.
Centrica said an announcement would be made "in due course" regarding the timing of Mr Weston's departure and the naming of his successor.
Mr Laidlaw, said: "Chris has made an important contribution to Centrica over 11 years, leading a number of our businesses, in the UK and North America.
"We will be sorry to see him leave but recognise that Aggreko offers a great opportunity for him."
Mr Weston became managing director of Centrica's international downstream business, which includes British Gas, in February 2013.
In Thursday morning trading, Aggreko shares were down 3%.
Energy review
Mr Weston's departure comes at a difficult time for British Gas and the rest of the "big six" energy companies - SSE, Scottish Power, Centrica, RWE Npower, E.On and EDF Energy.
The six firms, which account for 95% of the UK energy sector, faced criticism for above-inflation price rises, which came weeks after Labour leader Ed Miliband said his party would freeze energy prices for 20 months if it won next year's general election.
British Gas raised the price for its dual-fuel customers by 9.2% in November. That included an 8.4% increase in gas prices and a 10.4% rise in electricity prices.
It then reduced dual fuel prices by 3.2% on 1 January following the government's reduction of green levies.
The Office of Fair Trading (OFT) and energy regulator Ofgem have since referred the whole energy sector to the newly formed Competition and Markets Authority (CMA) "to consider once and for all whether there are further barriers to effective competition".
British Gas is the UK's biggest energy supplier with an estimate 16 million customers, and reported pre-tax profits of £571m for domestic supply in 2013.