Public interest or protectionism? Britain vs France redux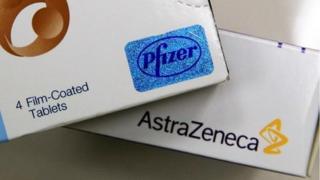 The attempted takeovers of AstraZeneca in the UK and Alstrom's power engineering business in France have revived the issue of public interest rules.
But, under what circumstances should a national government have the right to block a proposed takeover, even if it has already been cleared by shareholders and competition authorities?
At present, the law is fairly clear on the issue. Interventions in the name of public interest can only apply on grounds of national security, media plurality and financial stability. Even then these cases are pretty rare.
In light of these attempted takeover bids, there have been calls to extend the public interest test.
Hurdles
In Britain, Prime Minister David Cameron is right when he says the government is bound by the rules and cannot intervene. However, last week the opposition Labour Party stirred things up saying they would be prepared to extend the current public interest rules to include the nation's science and research base, should they come to power next May.
As it is unlikely a Pfizer takeover of AstraZeneca would clear competition hurdles in Europe, US and China by then, Labour's intentions would apply to any proposed deal. In any case, the European Commission could still block any attempted intervention.
Across the Channel, the French Government has been more direct. At the weekend, the government awarded itself powers to block takeovers in essential public services including energy, water and transportation. These actions fly in the face of European law and France has already been put on notice by the European Commission.
The French, though, are unapologetic. The Economy Minister Arnaud Montebourg called it a "choice of economic patriotism" in protecting French jobs and prestige.
Wider interest
There is some hypocrisy in these actions. Extending the public interest rule to include national science and research would mean several British takeovers of European companies could have been blocked. Widening the rules to include energy companies is funny given that the state-owned French energy company EDF owns much of Britain's nuclear energy industry.
While both Labour and the French socialists have talked about the need for wider public interest rules, both have been very keen to emphasise that their respective economies would still very much be open to business and foreign investment.
The current rules on mergers and acquisitions are largely competition-based. Competition authorities, independent of government, will recommend blocking a deal if it results in a substantial lessening of competition and a poor outcome for consumers. Ministers can only intervene in the exceptional circumstances mentioned previously.
The main idea is to take politics out of the equation, making decisions more transparent and predictable. Vaguely written public interest rules could allow governments scope to block deals in the name of the national interest while the real motive was simply protectionism.
Governments could put themselves in the position of picking winners by choosing to protect national champions while allowing other firms to be taken over. Decisions may also be unduly influenced by lobbying from workers and management.
In the case of AstraZeneca, the board have rejected Pfizer's 'final' bid. As my colleague Kamal Ahmed said, they think the pot of jam tomorrow will be larger than the one Pfizer is offering today. This of course, as things stands, would curtail any public interest intervention and the behaviour of AstraZeneca's board may be the best lesson to take from all of this.