BMW extends European Tour golf sponsorship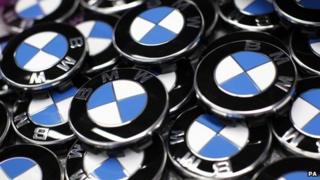 Luxury German carmaker BMW has signed a four-year extension to its sponsorship of the European Tour golf series.
It means the partnership will continue until the end of the 2018 season.
The agreement covers BMW's sponsorship of three tournaments on tour - the PGA Championship at Wentworth Club, the International Open in Germany and the Masters in China.
The firm will also continue in its role as official car to the European Tour and as a partner of the Ryder Cup.
George O'Grady, chief executive of the European Tour, said BMW had been a strong and trusted partner of golf.
Other tour sponsors include Emirates, Titleist and Rolex,
As its name implies most events on the tour are held in Europe, but tournaments are also held in the Middle East, Africa, East Asia and the USA.
This year is the 60th playing of the PGA Championship, with the event taking place from 22-25 May.