Billions of pounds meant for businesses unspent, says MPs' report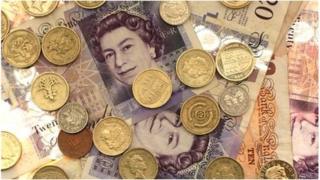 MPs say billions of pounds of Government funds set aside to boost economic growth and jobs around the country are still unspent.
The Commons Public Accounts Committee said that of £3.9bn to be allocated since 2010 only 10% had actually been disbursed.
The committee said that initial targets for jobs created or safeguarded were "wildly over-optimistic".
Margaret Hodge, MP, who chairs the Committee, said it was "frustrating".
She warned that the two Government departments responsible for allocating the money - Communities and Local Government, and Business, Innovation and Skills - could now struggle to meet their financial targets.
Ms Hodge said that under the Regional Growth Fund - the largest of the schemes - the Departments would need to spend £1.4bn this year, compared to the £1.2bn spent over the previous three years.
"Some £1bn of the remaining £3.5bn allocated to initiatives is currently parked with intermediary bodies such as local authorities, Local Enterprise Partnerships and banks - and the rest with the Departments," Ms Hodge said.
She added: "Progress in creating jobs is falling well short of the Departments' initial expectations."
The PAC report said that one programme run by Santander UK had so far managed to distribute £2.3m out of a fund of £53.5m even though the bank will ultimately be able to claim administration costs of up to £5m over the lifetime of the scheme.
The two government departments allocating the money can claw back funds that have not been distributed. But Ms Hodge said that neither had yet done so.
Progress in boosting employment was said to have fallen "well short" of ministers' expectations of 550,000 jobs created or safeguarded between 2011 and the mid-2020s, with only 65,000 so far secured.
The performance of the enterprise zones was described as "particularly underwhelming". An original estimate of 54,000 jobs by 2015 has been downgraded to between just 6,000 and 18,000.
'Old figures'
The report said: "Despite the large sums available for promoting economic growth locally, little money has actually reached businesses.
"The departments have not managed the local growth initiatives as a coordinated programme with a common strategy, objectives or plan. The departments need to learn lessons from the current programme and adopt a more coordinated and strategic approach when introducing the new growth deals next year."
However, Local Growth minister Kris Hopkins said the report was based on "old figures" and insisted money was getting to local projects.
He said: "Britain's economy is growing and more people are in work today than ever before. Not only have we rebalanced the books, but we've created more jobs and growth outside of London."
He said Enterprise Zones had harnessed government funding to secure £1.2bn of private sector investment and to create more than 9,000 local jobs.
Some £652m of Growing Places funding has been allocated to 305 projects that will create 4,900 businesses, 94,000 jobs and 27,000 houses, he added.