Mortgage lending 'not as frenetic' as last year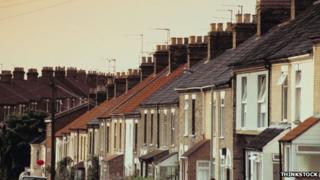 Mortgage lending to UK homeowners is "not as frenetic" as it was at the end of last year, the Council of Mortgage Lenders (CML) has said.
The number of new loans increased by 4% in March, compared with February.
However the quarterly trend is down, with mortgage lending falling by 16% in the first three months of 2014, compared with the end of 2013.
The CML said it was too early to say whether tighter loan criteria were having any effect on the market.
The so-called Mortgage Market Review (MMR) officially began at the end of April, although many lenders began following the new rules earlier.
Under MMR, lenders are obliged to check more thoroughly whether borrowers can afford to take out the loan.
"It will still be some time until we can assess its effect on the market," said Paul Smee, the director general of the CML.