Make investment charges clearer, says FCA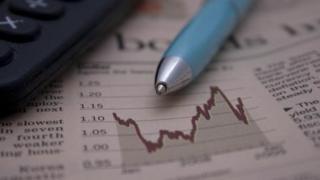 Some investment managers have been failing to fully explain their charges to customers, a regulator has found.
Although it said there were many examples of clear information, the Financial Conduct Authority (FCA) wants investors to be able to compare charges across the industry.
It has suggested that all firms use the same method of outlining charges in their documents and websites.
The suggestion has been welcomed by an industry association.
Comparison
The FCA conducted a review of marketing material sent to investors by 11 firms.
"We believe that it is important for investors to clearly understand and compare charges across the market as this, together with fund performance and risk profile, are the key areas that they should look at," said Clive Adamson, FCA director of supervision.
"We are therefore today encouraging all firms to respond to our findings and adopt the clarity and consistency we believe to be important."
The regulator said it would follow up this work with firms through its routine supervision and work with the Investment Management Association (IMA), a funds industry body, which has issued voluntary guidance on the disclosure of charges and costs.
The IMA said it echoed the view that investors should be able to use the "ongoing charges figure" when comparing funds, rather than the better-known "annual management charge".
The ongoing charges figure includes annual deductions from a fund to pay for financial advice, administration, investment management and independent oversight.
"[This] provides a common standard for all the known costs and charges that a fund will bear in a single comprehensive ratio that is easy to understand and to compare," said Daniel Godfrey, chief executive of the IMA.