Sony predicts bigger full-year loss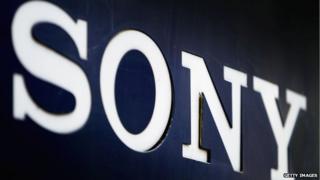 Japan's Sony has said it will report a bigger-than-expected loss for the year to March due to extra costs from exiting its Vaio PC business.
The firm has also been hit by charges related to the writedown of the value of its disc manufacturing business, particularly falling Blu-Ray DVD sales.
The consumer electronics giant now expects to report a full-year loss of 130bn yen ($1.3bn; £770m).
In February, it said it would make a net loss of 110bn yen.
Sony also revised its operating income estimate to 26bn yen, a sharp drop from the 80bn yen forecast it made in February.
The main reason for the revision comes from additional expenses, related to the company's restructuring plans.
In a statement, Sony - which is undergoing a major restructuring programme - said it would be hit by an extra 30bn yen in additional expenses related to its exit from the PC business.
It also said it would incur 25bn yen in impairment charges relating to its overseas disc manufacturing business, with the increasing popularity of downloading of music and films by consumers having hit demand for CDs and DVDs.
Sony said demand for "physical media" had contracted "faster than anticipated".
Sony had announced in February that it would be selling its PC business, and also said at the time that it would split its television division into a separate subsidy as part of its restructuring programme.
The TV and PC units have been a big drag on Sony's earnings in recent years. Earlier this year, ratings agency Moody's cited concerns over the two divisions as a key reason behind its move to cut Sony's credit rating to junk status.
Sony is due to announce its full-year results on 14 May.