Pfizer: What will the government do?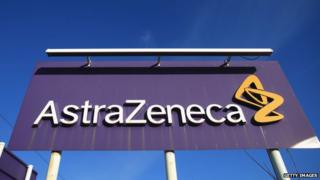 As a test of industrial strategy, Pfizer's possible bid for AstraZeneca has all the hallmarks of Kraft-Cadbury take two. In that instance, Kraft put in a low-ball offer and Cadbury rejected it, before settling for a £11.6bn bid in 2010.
This is of a whole different order.
The bid from US-based Pfizer could be as high as £65bn. If the merger goes ahead it would create the biggest pharmaceutical business, and one of the biggest overall firms, in the world.
At the time of the Kraft deal, there was much discussion about whether there should be more protection for British businesses in the event of a foreign takeover. Unlike countries such as Australia, Canada and the United States, the UK has relatively few powers to intervene. It can "call-in" - ie possibly block - bids in the defence, water and media sectors. But beyond that there is no national interest defence.
Those who argue against any special protection say that keeping British businesses wholly open to possible takeovers improves performance for two main reasons. First, managers are aware of the possibility of a bid and act accordingly. And second, government protection leads to more sterile management and can actually be an excuse for under-performance.
It is also pointed out that British firms gain a significant advantage from their ability to launch takeovers of overseas businesses. Change the rules in the UK, the argument runs, and expect new trade barriers to be thrown up against Britain.
At the time of the Kraft-Cadbury deal, the research firm Dealogic looked at the numbers. They revealed that since 2000 there had been five years in which the UK had enjoyed a positive trade balance in the value of cross-border mergers and acquisitions. In 2007, for example, the value of assets UK companies bought overseas outstripped UK assets sold to foreign interests by £113.3bn.
Even at the time of the Cadbury deal the UK was running a surplus of £1.9bn. Sir Roger Carr, then the chairman of Cadbury, said he didn't want a bid defence "wrapped in a Union flag".
For those who argue that the government needs more powers, the key point is that all sorts of promises can be made about future investment and protection of vital research, but those can fall by the wayside once the deal is done. The Takeover Panel criticised Kraft for failing to honour announcements made during the negotiations for Cadbury that the UK would be a "net beneficiary in terms of jobs". Further, sectors such as drugs research are essential to the UK economy and therefore the government must be able to intervene.
Pfizer is not a simple black-and-white foreign takeover story. For tax reasons, Pfizer wants to place the new business's headquarters in the UK, thereby shielding its non-US profits from American corporation tax. Ian Read, Pfizer's chairman and chief executive, has suggested that means money will flow towards Britain. "Investment tends to follow [government] incentives," Mr Read said on Monday morning, pointing out that AstraZeneca was already in the process of cutting jobs in the UK. He said the US business had already "reached out" to the UK Government, and I am told contact could even have gone as high as the Prime Minister.
Under UK takeover rules Pfizer now has 28 days to put in a bid or take its approach off the table. AstraZeneca's share price immediately rose on the news, suggesting the market is bullish on a deal being done. One major investor I spoke to certainly thought it would be, at about £50 a share (as at 2.40pm, AstraZeneca's share price was £46.96).
In AstraZeneca's defence, under the newish chief executive, Pascal Soriot, shareholders appear more comfortable with the strategy - focusing on new cancer treatments - and the share price has been rising. As ever, the question will be whether there is enough jam today from Pfizer, or whether it is worth waiting for more jam tomorrow from AstraZeneca as an independent business.