Australia's Goodman Fielder snubs $1.2bn takeover offer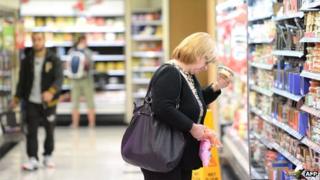 Australian food company Goodman Fielder has turned down a $1.2bn (£700m) joint takeover offer, from Singapore's Wilmar and Hong Kong's First Pacific.
The Asian firms have offered 65 Australian cents a share, compared with Friday's closing price of 55 cents.
Goodman Fielder said it believed the bid "materially" undervalued the firm and was "opportunistic".
It owns some of Australia's most recognisable food brands such as Meadow Lea margarine and Praise condiments.
The company manufactures and distributes staple foods including bread, milk, salad dressings, cooking oils and flour in Australia, New Zealand and the Pacific Islands.
Goodman Fielder added the board "remains focused on maximizing shareholder value and will be constructive in relation to proposals which are consistent with this objective."
The company's shares jumped 18% on the Australian stock exchange on Monday, and its shares listed on the New Zealand stock exchange surged 23%.
Singapore's Wilmar International already owns 10.1% of Goodman Fielder. It is the world's largest palm oil producer and operates the world's largest palm oil refiners in Indonesia and Malaysia.
First Pacific, based in Hong Kong is an investment management company.
In a statement to the Singapore Exchange, Wilmar said if the deal had gone through, Goodman Fielder would have been equally owned between Wilmar and First Pacific.
Food fight?
Earlier this month, Goodman Fielder issued a trading update where it warned its full-year profits were set to come in about 10-15% below analysts' expectations as a result of worsening business conditions in Australia and New Zealand.
In addition, the company said its cost savings plan for its manufacturing and supply chain units had been delayed.
Australia's food and agricultural industry has provided a number of takeover targets as businesses compete to secure food supplies for the future.
The country's oldest listed dairy processor, Warrnambool Cheese & Butter (WCB), was recently locked in a takeover battle, attempting to fend off suitors at home and abroad. Canada's Saputo finally acquired WCB after four months of tough negotiations. Saputo is one of the world's biggest dairy processors, and the largest dairy producer in Canada.