Zynga in widening loss as founder Mark Pincus leaves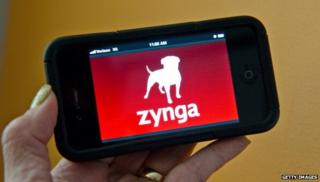 Troubled online game-maker Zynga reported a first-quarter loss of $61m (£36m).
That compares to a $25m loss just a quarter earlier and a profit of $4m during the same period last year.
Zynga also said founder Mark Pincus, who has already stepped down as chief executive officer, would leave his role as chief product officer, ending his executive duties at the firm.
Mr Pincus will remain as chairman of the company's board.
Despite the widening loss, shares in the firm increased more than 4% in after hours trading, as the declines were not as steep as some investors feared.
"We have established a strong base for 2014 and believe we are pacing well for a year of growth," said Zynga chief executive Don Mattrick.
Recovery efforts
Zynga was once an unstoppable force in internet gaming, as the firm used its close relationship with Facebook to promote games like Farmville and Words with Friends.
However, the firm was hurt by its slow expansion into mobile games, as well as its purchase of Omgpop, the firm behind the game Draw Something, for $180m.
The company has reduced staff numbers to cut costs, and Mr Mattick, who was brought in just under a year ago, recently announced a series of management changes.
Zynga said it wasn't expecting a return to profitability soon and projected it would continue to lose between $65m and $75m next quarter.