Energy switching numbers still low, says Ofgem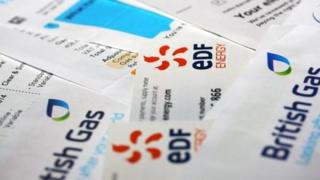 Nearly two-thirds of people have never switched energy supplier, according to a survey for the energy regulator, Ofgem.
Yet, were they to do so, they could save about £200, the regulator said.
Ofgem has created a new guide aimed at encouraging people to switch and explaining new rules that are designed to make the process clearer.
The switching process has been described as complex and time-consuming.
Among those who have criticised the system have been the Energy Ombudsman and consumer groups.
The Ofgem survey, which questioned more than 5,000 people, said that more than half of those asked were confused by energy tariffs.
But the regulator and the industry have said that the introduction of an annual energy statement and the requirement of companies to outline cheaper deals elsewhere have made the system less complex.
"Many reforms are underway within energy making things simpler and clear for customers. While many of us like to hunt for a good bargain, we never apply this to searching for a better energy deal," said Angela Knight, of Energy UK, which represents the major energy firms.