UK housing market shows resilience, says CML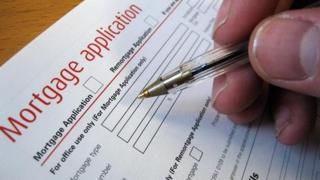 The "resilient" UK housing market recorded another increase in mortgage lending in March, according to a lenders' group.
Gross mortgage lending totalled £15.4bn during the month, up 4% on February and 33% higher than a year earlier, the Council of Mortgage Lenders (CML) said.
But lending in the first quarter of the year, traditionally a quiet period, was down on the previous three months.
Lending was also concentrated on London and the south east of England.
'Sustained activity'
The figures show that total UK mortgage lending in the first three months of the year was £46.3bn. This was 10% down on the last three months of 2013.
However, the CML said this was expected owing to the annual trend of fewer house-hunters looking at properties in the new year. Despite this, lending in the quarter was 37% higher than in the first three months of last year.
"The underlying - seasonally adjusted - picture continues to depict the strongest and most sustained activity levels for more than five years," said Bob Pannell, the CML's chief economist.
A separate report by the CML shows that the biggest increase in activity has been seen in London compared with the rest of the UK.
This has an effect on the housing market data. The CML says that of the 9% annual house price growth, one percentage point of the rise was accounted for by the influence of London.
"The vast majority of the housing market, and the lending to it, exists outside London, and much of it is experiencing nothing like the euphoric conditions that are filling the London media column inches," it said.
The report notes that while first-time buyers in London borrow an average of £199,000, those outside the capital have an average mortgage of £110,000.
However, those living in London, with a higher average income, were able to put down a larger deposit of 25% of a home's value, on average, compared with a 15% deposit outside of London.