Barclays appoints new board pay boss Crawford Gillies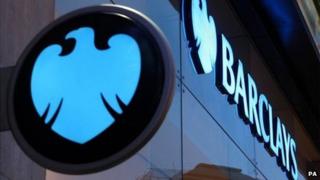 Barclays has appointed Crawford Gillies as chairman of its remuneration committee, to replace current chair Sir John Sunderland later this year.
Mr Gillies will join from 1 May as a non-executive director, and will step into the chairman role at a "date to be agreed".
Barclays said last month Mr Sunderland would step down in 2015.
The move comes after the bank increased its 2013 bonus pool by 10% despite a fall in pre-tax profits.
Barclays made underlying profits of £5.2bn last year - a fall of 32%.
Despite that drop, it announced a 10% increase in its bonus pot to £2.4bn, sparking criticism.
At the time, Barclays chief executive Antony Jenkins defended the move, saying the bank competed for talent globally and had to "be competitive" and "pay for performance".
Mr Gillie's appointment comes ahead of Barclays' annual general meeting on 24 April.
Barclays group chairman Sir David Walker said he was "delighted" by the appointment.
"He brings immense experience in a range of different industries, including the financial services sector, in addition to a background in strategy and the public sector," he added.
Mr Gillies was previously managing director Europe at management consultancy Bain & Company. He was also formerly chairman of law firm Hammonds, and a chair of the Confederation of British Industry in London.
He is currently a non-executive director at Standard Life, where he previously chaired its remuneration committee, and a non-executive director at MITIE Group.