British Gas arm ordered to pay £5.6m by Ofgem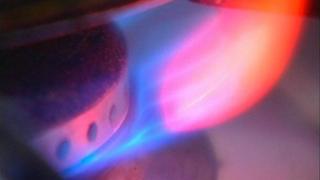 A unit of British Gas is to pay £5.6m in fines and compensation after Ofgem found the company incorrectly blocked businesses from switching suppliers.
British Gas Business also failed to give some businesses notice that their contract was due to end.
It has paid almost £1.3m to affected businesses and will pay a further £3.45m into an energy efficiency fund. It will also pay a £800,000 penalty.
British Gas Business said it was "sorry" the errors had occurred.
After investigations by Ofgem, British Gas Business was found to be incorrectly blocking business customers from switching to other suppliers in addition to failing to notify customers when their contracts were close to expiring.
Ofgem found that, between 2007 and 2012, 5.6% of objections made by British Gas Business to business customers who wished to switch suppliers were invalid.
Furthermore, specific reasons as to why businesses were being prevented from switching were not communicated and there were no details for customers on how the issues could be resolved.
Failure to inform
A separate Ofgem investigation found that British Gas Business failed to inform about 1,200 business customers, most of them micro-businesses, that their current tariff was close to expiring.
This meant many customers did not have the time to look elsewhere for better deals and were effectively forced to continue on the same terms or were rolled over onto standard tariff rates, which cost more than their previous contract.
Stephen Beynon, managing director of British Gas Business, said: "We're sorry these errors occurred and have worked swiftly to change our computer systems and processes, putting controls in place to stop this happening again.
"We take any failure to meet our obligations very seriously and will ensure that the new energy efficiency fund we have set up will be a real help to hundreds of small businesses."
British Gas Business has paid back nearly £1.3m in compensation to all current customers affected by the issue.
The company is also paying about £150,000 to customers who were affected but have since moved on to other suppliers.
Sarah Harrison, Ofgem senior partner in charge of enforcement, said: "The ability for customers to switch easily and fairly is key to a well-functioning energy market."
Ofgem said British Gas Business had co-operated throughout the investigations, which had been reflected in the settlement package.
Henry de Zoete, co-founder of This Is The Big Deal, a national campaign for cheaper energy bills, was disappointed with the news: "Today's news is further evidence that the energy market does not work for consumers. Dirty tactics like blocking switching are why people don't trust the Big Six energy companies."