EU proposes new shareholder powers over executive pay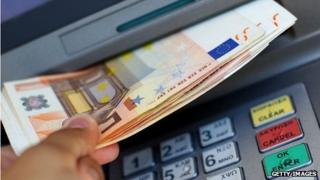 Firms will have to put their remuneration policy to a binding shareholder vote if a European Commission proposal gets approval.
The proposal is part of a mooted commission package to boost shareholder power and control executive pay.
But there would be no EU-wide pay cap and the so-called "say on pay" policy would only apply to publicly traded firms in the 28-nation bloc.
The move is the latest by European lawmakers to control executive awards.
Since the global financial crisis began in 2007-08, the EU has agreed to ban banker bonuses of more than twice the level of fixed pay.
It has also introduced pay rules for managers of hedge funds and other EU investment vehicles.
"Today, there is an insufficient link between management pay and performance and this encourages harmful short-term tendencies," said the commission, announcing the new initiative.
The reforms proposal comes weeks after hefty bonuses and remuneration packages were announced at Barclays, Royal Bank of Scotland and Lloyds Banking Group.
Pay ratios
The European proposals would oblige companies to disclose "clear, comparable and comprehensive information on their remuneration policies and how they were put into practice".
The pay policy would need to indicate clearly what the set maximum level for executive pay was at each individual firm.
It would also need to explain how it contributed to the long-term interests and sustainability of the company.
In addition, it would also need to explain how the pay and employment conditions of employees of the company were taken into account when setting the executive pay policy - including indicating what the ratio was between average employees' and top executives' rewards.
It is hoped the proposed initiatives will boost shareholder oversight and awareness.
There is a also a proposal to harmonise business rules for small and medium sized companies across the European Union, to make it easier to do cross-border business.
'Micro-management'
"We welcome the European Commission's objective to encourage more long-term focused shareholder engagement," said Matthew Fell of the CBI.
"However, any changes to the rights and responsibilities of shareholders should not blur their roles with those of company boards and management, otherwise they will result in inefficient micro-management by shareholders.
"It shouldn't be shareholders' responsibility to set specific pay levels or vote on pay ratios, for example.
"It's right that shareholders focus on the big picture when it comes to pay, and in the UK they have a vote on company pay policy, but the remuneration committee should retain responsibility for specific pay levels."