GlaxoSmithKline in Iraq probe after China investigation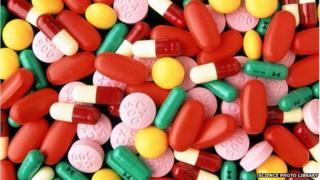 GlaxoSmithKline, the UK drugs giant, will investigate allegations about its conduct in Iraq nine months after an inquiry into the firm began in China.
"We are investigating allegations of improper conduct in our Iraq business," a spokesman said.
"We have zero tolerance for unethical or illegal behaviour."
The firm will investigate claims that it hired 16 state-employed doctors and pharmacists as paid sales representatives.
The allegations, which date back to 2012, were sent to the company late last year, the Wall Street Journal reported.
The emails were from someone familiar with the company's Middle East business, said the report.
China investigation
"In total, we employ fewer than 60 people in Iraq in our pharmaceuticals operation and these allegations relate to a small number of individuals in the country," GSK said.
Last summer, GlaxoSmithKline said senior executives in its China office appeared to have broken the law amid a bribery scandal.
The acknowledgement came as the company said it was co-operating with a Chinese investigation into alleged bribing of doctors to prescribe the company's drugs.
Chief executive Sir Andrew Witty has previously said the scandal was "shameful" and has been trying to repair the group's image, with sales in China plunging.
GSK has said it informed the UK's Serious Fraud Office, as well as the US Department of Justice and the US Securities and Exchange Commission, about the Chinese investigation.